Trophy Run has teamed with Equiant to make it easy to manage your account online. Click the logo above to access Equiant.com and log in to your account. Simply follow our guide for instructions on managing your account online or click the link below to download a pdf.

Step 1
Type www.equiant.com and be sure the CONSUMER tab is highlighted in blue (shown below)
**If you have already utilized their service, enter your username and password. IF NOT: select the option in blue, below the login button, "Login with account number" Follow directions below.
** Your screen with automatically change to look like the above, where you put in your information
Step 2
After entering your information, you will be in the "Express View" The financial information on this page was removed for security purposes. This is simply a guide to help navigate the website.
Click "Make a Payment"
Select the option you desire
Click "Account Info"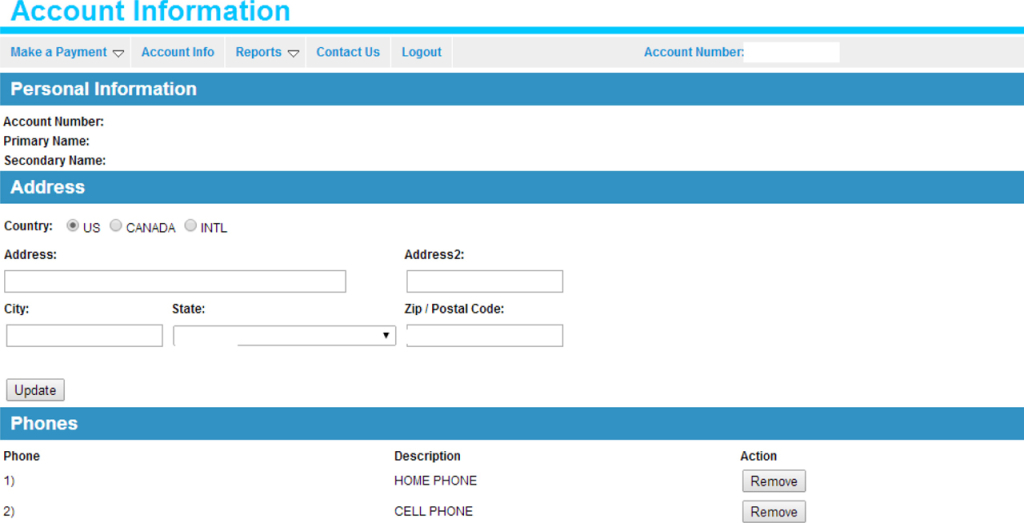 Update the fields, by typing in your new information and click "Update" when you are finished.