Branson, MO offers entertainment for visitors of all ages and budgets. If you and your family are looking for a few options that are easy on your wallet then check out Trophy Run's list of free Branson fun.
Shepherd of the Hills Fish Hatchery – Located on State Hwy. 165, below Table Rock Dam, the hatchery offers visitors the chance to learn about how the facility raises thousands of rainbow and brown trout each year. Guests will enjoy the exhibits inside the Conservation Center, feeding the fish outside and walking the nature trails on the banks of Lake Taneycomo. Guided hatchery tours are free and available Memorial Day through Labor Day, 10 a.m., 11 a.m., 1 p.m., and 2 p.m. on weekdays only.
Dewey Short Visitor Center – This beautiful visitor center opened in April of 2012 and features state of the art exhibits, a movie about how Table Rock Dam was constructed, breath-taking views of Table Rock Lake and helpful staff. The Dewey Short Visitor Center is a green building and the facility as well as the surrounding grounds have unique environmental features. Admission is free.
Hiking Trails – Branson has no shortage of peaceful nature trails. There are distances and difficulty levels to please hikers of all abilities. If you are interested in checking out the show mother nature puts on, be sure to ask one of Trophy Run's associates about which trail would be right for you.
City Parks – Pack a picnic lunch, bring the ball gloves or simply let the kid's enjoy the playground at one of Branson's many city parks. Enjoy disc golf at Sunset Park or a take the dog for some playtime at the brand new dog park at Stockstill Park. For more information call a Trophy Run associate.
Go Swimming – Table Rock Lake is the perfect place to splash around and cool off. Grab the floaties and sunscreen and head to Table Rock State Park, the Dewey Short Visitor Center or Moonshine Beach. It's free to swim from the banks at Table Rock State Park or the grounds around the Dewey Short Visitor Center, but be aware that there is no designated swimming areas at these locations and the shore is rocky. Moonshine Beach has a sandy beach with a designated swimming area with a reasonable admission fee of $5 per car load. All three locations are within a 8 minute drive of Trophy Run too!
Scenic Drives – Provided you have some gas in the tank, a scenic drive could be the perfect way to spend an afternoon. There are many roads with gorgeous scenery such as Highway 86 and Highway 13. For more information on which route would be best for you, call Trophy Run.
Chateau on Lake Hotel Lobby – The Chateau on the Lake is a beautiful hotel, just down the road from Trophy Run. It's worth 30 minutes to stop in and check out the intricate lobby which features streams and pools with fish and ducks and a huge, leafy tree with hidden critters in the branches.
Branson Landing Fountain Show – Between the hours of noon and 10pm, on the hour, a free fountain show can be seen daily at the Branson Landing. The show is set to music and features towering water sprays, flames and colorful lighting. With lovely Lake Taneycomo as the backdrop for this incredible show, you and your family are sure to be impressed. In the summer, there are often free, live performances at the Branson Landing too, so make sure to ask a Trophy Run staff member for more information.
Window Shopping – If you can be strong and simply look, then try window shopping at the Branson Landing, Tanger Outlets or the Grand Village. However, with all the unique and reasonably-priced treasures that Branson merchants have to offer you're going to need a LOT of willpower to keep this activity FREE.
College of the Ozarks – While other college campus' may not be much to look at, College of the Ozarks is different. College of Ozarks is a work study college, meaning that the students work on campus to pay their tuition. Check out the beautiful landscaping and visit the mill and the fruitcake and jelly kitchen – all run by students. Bring some bread and feed the ducks and swans on Lake Honor, but be careful – the swans are grumpy and will nip your fingers. The Ralph Foster Museum, located on campus, has a fascinating collection including the car from the show "The Beverly Hillbillys". Admission onto the campus is free, but the museum costs $6 for adults, free to children high-school age and younger.
Bass Pro Shops – Located on the Branson Landing, Bass Pro Shops offers visitors the chance to get eye-to-eye with the trout and other fish in their huge aquarium. Guests will also enjoy many mounted fish and animals throughout the facility.
Table Rock State Park – Many states charge admission to enjoy their state parks, but not Missouri. Enjoy a picnic lunch, a swim in the lake, a session on the playground or a game of sand volleyball at Table Rock State Park, right across the street from Trophy Run.
Photo Ops – Instagram isn't going to fill itself with fun pictures from your Branson vacation. Make sure to check out King Kong, the giant chicken, Titanic, dinosaurs and presidential statues for fun photo ops all over town. Selfies galore!
Fishing – If you have the pole, tackle and fishing permit you're ready to go. Branson features some of the best fishing holes in the ozarks and if there is one thing Trophy Run knows, it's fishing. Many a Branson visitor's vacation was made complete by hooking a feisty fish.
Dixie Stampede Horse Stables – Even if you won't be enjoying the show at Dixie Stampede, you're still welcome to walk past the stables to check out the stars of the show, the horses.
Winery Tours and Tasting – Ready to relax and sip something delicious on your Branson vacation? All of Branson's wineries offer free samples of the wines and juices they offer. Stone Hill Winery on Hwy 165 even offers free tours. It's the perfect way to spend an afternoon.
Branson Mill – So much more than shopping, at Branson Mill guests can watch as craftsmen work to create treasures such as leather goods, wood carving and woven items. Visit Mountain Man Fruit and Nut Company to try out some yummy trail mix samples too.
Sunrises and Sunsets – Sometimes the very best things are the least obvious. Don't forget all the natural beauty that can be experienced in Branson. Find the perfect spot and enjoy at least one sunrise or sunset during your stay in the ozarks.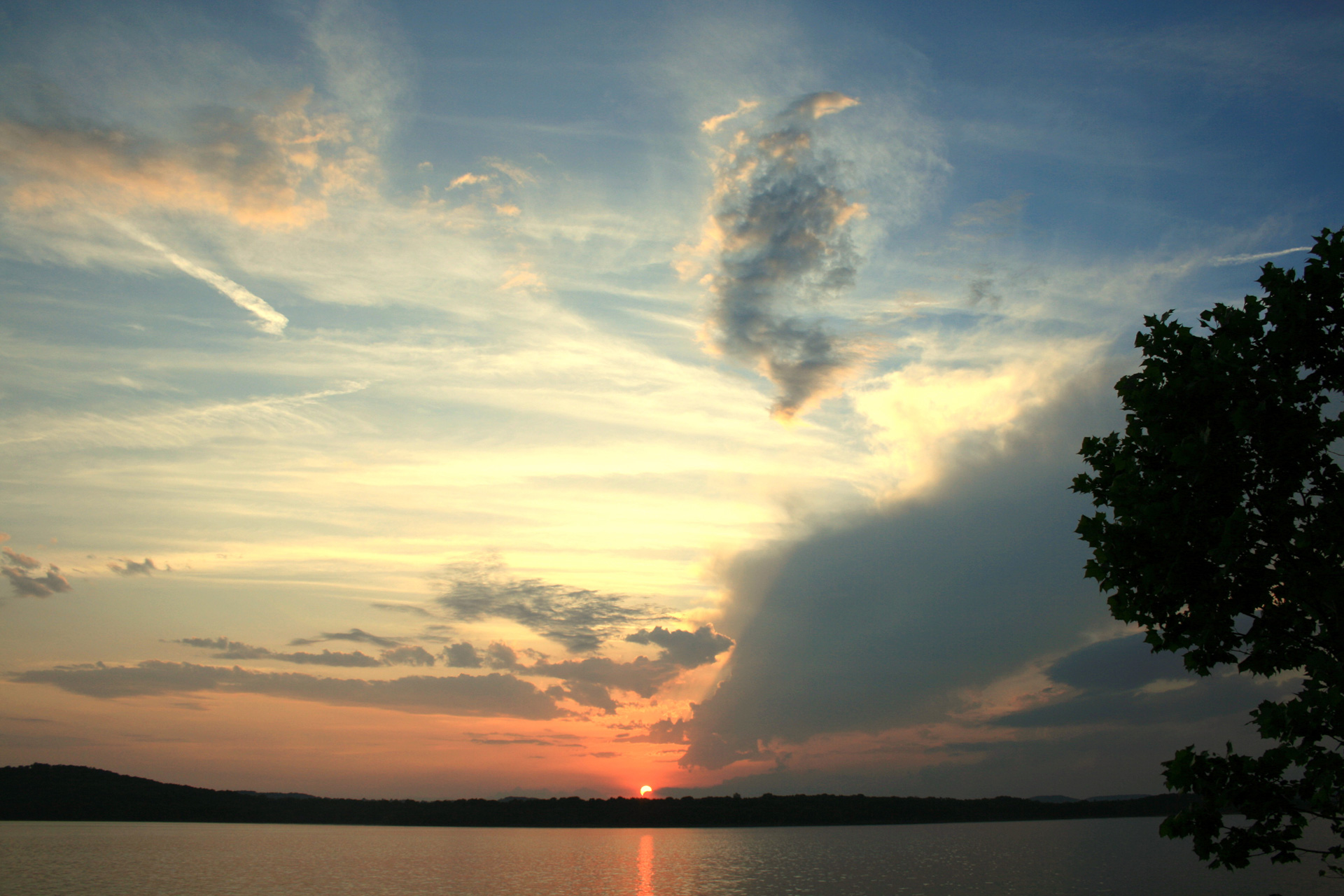 TakeMe2Branson.com can help make your Branson vacation easy and fun. If you're bringing the whole crew to town, then consider booking a money saving vacation package that includes a 3 day, 2 night stay at an amazing affiliate hotels and a $30 dining certificate to fuel the fun.  What trip would be complete without taking in a live, Branson show?  TakeMe2Branson.com can provide the entire package starting at $129. While you're in Branson, you will also get to experience the elegance and charm of Trophy Run's lovely, lakeside property, truly a hidden gem in Branson, MO.
Call TakeMe2Branson to plan your next Branson visit.
1-844-538-1575