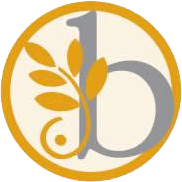 Interval International has awarded Trophy Run the prestigious recognition of "Premier Boutique Resort" for providing an outstanding vacation experience, with excellent accommodations in a desirable location, and for providing limited on-site amenities.
By meeting high affiliation standards and being accepted into their network,  Interval International member resorts are recognized for their quality. Resorts such as Trophy Run, who earn the Interval International Premier Boutique Resort recognition, exceed their affiliation requirements.

Interval International operates membership programs for vacationers and provides value-added services to its developer clients worldwide. Based in Miami, Florida, the company has been a pioneer and innovator in serving the vacation ownership market since 1976. Today, Interval's exchange network comprises approximately 3,000 resorts in more than 80 nations. Through offices in 16 countries, Interval offers high-quality products and benefits to resort clients and about 2 million families who are enrolled in various membership programs.
Interval provides its members — vacation owners from around the world — with comprehensive exchange services and a variety of other exciting benefits that offer value and convenience at home and on the road.
Membership is limited to owners at Interval-affiliated resorts such as Trophy Run in Branson, Missouri. And while the properties are not owned or managed by Interval International, they all must meet Interval's criteria for quality.